Over 65,000 Members!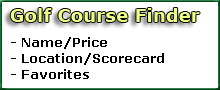 Greenskeeper.org Info
"Know Before You Go"
free online community, golf social network, golf course reviews, course maintenance alerts, photos, specials, tee times, outings, more.
---
Golf Course Maintenance Alerts
670 Posted
Golf Course Reviews
Woods Valley Golf Club
Valley Center, CA
Reviewed by:

rudyclub, San Diego
Played 9-21-19 7 am POP 3:50.
Course is in decent shape. Typical for this time of year here. Fairway's mostly dry with some areas that collect water being very wet this early in the morning. Some areas of the fairways have good coverage. Most areas a little on the thin side and some areas brown. Didn't really cause any big issues unless you found the browned out area. Firm...
» More
Rio Hondo Country Club
Downey, CA
Reviewed by:

roarksown1, Playa del Rey
Played Rio Hondo with my monthly golf group on Saturday and found the course to be in overall good shape. The greens, punched at the start of the month, seem fully healed up with the one exception of the 18th green which was still showing signs of the punch.
The other seventeen greens are all in nice shape, rolling medium-fast with consistent speed and nice coverage. ...
» More
Hunter Ranch Golf Course
Paso Robles, CA
Reviewed by:

weber, coto de caza
A bit of a late review, but really not a whole lot to add to the prior reviews. Overall the course is just an enjoyable golf experience. I just love the back nine. The holes are so very different one from another, exciting, fun, & a challenge
The staff has always been absolutely wonderful and accommodating. Great value, great pace of play, only downside for me is th...
» More