Over 65,000 Members!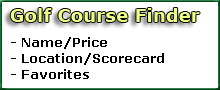 Greenskeeper.org Info
"Know Before You Go"
free online community, golf social network, golf course reviews, course maintenance alerts, photos, specials, tee times, outings, more.
---
Golf Course Maintenance Alerts
8 Posted
Golf Course Reviews
El Prado Golf Course (Chino Creek)
Chino, CA
Reviewed by:

colby022002, Fontana, CA.
Played here 1/19/19 with a 7:35 am tee time with a friend. We got paired up with 2 others. First off, course was way too wet still and very muddy. We found ourselves tip toeing through the fairways so we wouldnt sink in the mud. Give this course at least a week to dry out a bit. Pace of play was slow at 5 hours. Mainly because the two men we were paired up with were extremely s...
» More
Soule Park Golf Course
Ojai, CA
Reviewed by:

bogeymaker, Bakersfield
Had the great pleasure to play here 1/20/19. Once the sun broke through weather was normal Ojai great. Tees can be a little unlevel and thin, but thats why you put it on a tee.
Fairways were a little muddy not much roll if any, but otherwise in very good winter shape.
Rough was short but still wet and sticky. It did affect your game a little. Sand is awesome.
I was ...
» More
Hunter Ranch Golf Course
Paso Robles, CA
Reviewed by:

Alex326, Monterey, Ca
Played mid morning on the threat of rain but weather held out and it was actually warm out for most of the round. Wind came up the last few holes to cool things off. Course was almost completely empty. There were only a 2-3 other groups out. Greens were in fantastic shape. Early greens were a bit damp from recent rain but they dried out about 5 holes in and started roll...
» More