Over 65,000 Members!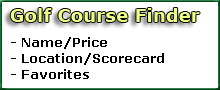 Greenskeeper.org Info
"Know Before You Go"
free online community, golf social network, golf course reviews, course maintenance alerts, photos, specials, tee times, outings, more.
---
Golf Course Maintenance Alerts
165 Posted
Golf Course Reviews
Rancho Park Golf Course
Los Angeles, CA
Reviewed by:

aakes90278, redondo beach
Played here today teeing up at 7;30 and finishing at 11:30 walking. I really like Rancho Park Golf Course. It is a pleasure to walk, provides plenty challenges, and the old school lay-out is super fun. Conditions right now are good for a muni however as always they could use some TLC throughout the course. Greens ran smooth but still had a little sand on them and debris from t...
» More
Sandpiper Golf Club
Goleta, CA
Reviewed by:

sparky14, San Clemente
23 years in SoCal, and I finally made it out to Sandpiper. Played on 11/19/19 using a nice deal from GolfMoose ($129 with free replay).
An amazing location with almost continuous close-up views of the ocean. The course itself is pretty much wide open - bombs away.
Greens were really fast - just as fast as The Saticoy Club on the prior day. However, Sandpiper ...
» More
Sterling Hills Golf Club
Camarillo, CA
Reviewed by:

rgm2525, chatsworth
Played 11-18-19 as a single using the GK coupon and finishing in a little under 2 hours. Not much has changed from last time I played here. Fairways are a little better filled in but everything else is about the same. Check in was easy and friendly. Each time I come back here there seems to be just a little improvement from last time which is nice to see. New management is put...
» More