Over 65,000 Members!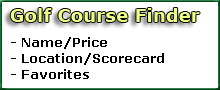 Greenskeeper.org Info
"Know Before You Go"
free online community, golf social network, golf course reviews, course maintenance alerts, photos, specials, tee times, outings, more.
---
Golf Course Maintenance Alerts + COVID-19 Coronavirus
946 Posted
Golf Course Reviews
Kern River Golf Course
Bakersfield, CA
Reviewed by:

roarksown1, Playa del Rey
I get the feeling we'll be seeing a lot more reviews for Kern River since it appears to be the only course open anymore! My foursome made the two-hour drive up to Bakersfield today and were met with a nice little course that is in very good shape and a super value for the money.
We had an 11:52 tee time and the course was very busy, but moved along nicely with a few ex...
» More
Kern River Golf Course
Bakersfield, CA
Reviewed by:

Alex326, Monterey, Ca
Played Kern River Golf Course on 4/1/2020 with Kviser for our GK Cup match. Kevin did a great job describing the conditions. Which I would call "average Muni conditions". Overall everything was ok. Nothing spectacular by any means but nothing horrible either. I thought the greens were slow to medium-slow. It took me a full 9 holes to get the speed of the greens dialed in...
» More
Los Caballeros Golf Club
Wickenburg, AZ
Reviewed by:

mpisarski01, Costa Mesa
Went out Yesterday 4/4 using club corp $26 and tee'd off an hour earlier than my tee time of 10. Course was moderately busy with groups of 3-4 going out every 15 minuets. I joined up with two guys names John (easy to remember). We zipped around the first 5 holes then caught up to a foursome who ended up letting us pass on the back nine. We played the Black/ combos and it was th...
» More