Over 65,000 Members!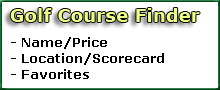 Greenskeeper.org Info
"Know Before You Go"
free online community, golf social network, golf course reviews, course maintenance alerts, photos, specials, tee times, outings, more.
---
Golf Course Maintenance Alerts
344 Posted
Golf Course Reviews
Tahoe Donner Golf Course
Truckee, CA
Reviewed by:

rudyclub, San Diego
Played 7/21/19 Course is still trying to recover from the winter. I had not played here in 30 years. Layout is fun with a good mix of holes. Fairways were in decent shape with good coverage. Many bare areas mixed throughout. Greens were very bad. Some had maybe 70% Coverage All were very bumpy with dead or sick areas covering entire green. No way to take putting serious under c...
» More
Moorpark Country Club
Moorpark, CA
Reviewed by:

lamitchw, Lake Balboa
Played Moorpark CC Saturday with 8 of us teeing off at 2pm. POP was good at around 4 hours 15 minutes. I'll preface this review by saying, Moorpark is not my favorite course...I just don't like the design.
The course itself was in very nice condition. Tee boxes were lush and level. The fairways had great coverage and were nice and green. The landing areas had some div...
» More
San Clemente Golf Course
San Clemente, CA
Reviewed by:

FastEddiethecaddie, Laguna Niguel
If you want to beat the heat (rarely over 85°!) and enjoy some ocean views......go play San Clemente Muni! Fairways, bunkers and tee boxes are average or slightly better? They do a good job keeping the greens in good shape! Fairly forgiving course with a few unforgiving holes mixed in! Tough to beat 80°, ocean views and nice greens for less than $50 (weekdays)!