Over 65,000 Members!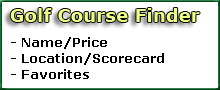 Greenskeeper.org Info
"Know Before You Go"
free online community, golf social network, golf course reviews, course maintenance alerts, photos, specials, tee times, outings, more.
---
Golf Course Maintenance Alerts
280 Posted
Golf Course Reviews
San Clemente Golf Course
San Clemente, CA
Reviewed by:

weber, coto de caza
Not wanting to fight traffic or the heat, decided San Clemente would fit nicely. The staff here is always friendly and work hard to accommodate walk on players, as they leave at least one open tee time every hour for walk up players.
Always enjoy playing this course because it is generally in good condition, greens roll well and are receptive to shots. Bunkers well ma...
» More
Teal Bend Golf Club
Sacramento, CA
Reviewed by:

larryq2001, Brea
On the way back to the SAC airport, we usually stop to play Teal as we enjoy the layout here. Played 8/18, had a 10:50 time with two other friends. Couldn't find any online deals so $68 was our fee which is a bit steep for this course but we definitely wanted to play. Very nice guys in the club house and they got us out a few minutes early following a ladies 4 some.
» More
Shadow Hills Golf Club (South)
Indio, CA
Reviewed by:

JoeVarco, Palm Desert, CA
Played on Wednesday, August 21, 2019. Ok it was probably the hottest day of the year, but the greens were basically unplayable. Apparently, they punched and sanded them that morning. Now I work at a golf course, so I get it. Why these courses never tell someone before they pay, is the issue here.
The layout and course is "what you see is what you get." It's pretty wide ...
» More