Over 65,000 Members!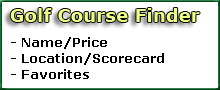 Greenskeeper.org Info
"Know Before You Go"
free online community, golf social network, golf course reviews, course maintenance alerts, photos, specials, tee times, outings, more.
---
Golf Course Maintenance Alerts
193 Posted
Golf Course Reviews
Shorecliffs Golf Club
San Clemente, CA
Reviewed by:

gary00, san clemente
5/24 using teeoff deal time $17 rate--POP 350 but felt longer as we waited on the 4some we caught on 6 then really waited on a deliberate "we play slow and dont care" 2some that let them through on 9.
to be fair they did offer to let us go but my partner thought we would just get sandwiched, but after watching their behaviors I was going to ask if the offer was still goo...
» More
Troon North Golf Club (Pinnacle)
Scottsdale, AZ
Reviewed by:

sdscratchorbust, Scottsdale
Played here last Friday. Weather and price were a dream come true. Freak cold spell during summer here in Phoenix. Was actually cold in the morning.
First time playing the Pinnacle side, and I have to say I prefer the other side better. I think the mountain holes push the other side over the top. However between the two it is definitely personal preference. The p...
» More
Diamond Valley Golf Club
Hemet, CA
Reviewed by:

weber, coto de caza
This is a very sad review, because it will be the last time I will play Diamond Valley. Effective June 3, 2019 they will be closing down. I inquired as to the reason and was told they do not receive enough weekday play to justify keeping the course open. Loosing any golf course is sad, but I really enjoy this course and will very much miss making the 80+ mile drive to play her...
» More