Over 65,000 Members!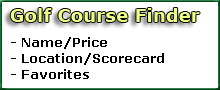 Greenskeeper.org Info
"Know Before You Go"
free online community, golf social network, golf course reviews, course maintenance alerts, photos, specials, tee times, outings, more.
---
Golf Course Maintenance Alerts
50 Posted
Golf Course Reviews
Balboa Park Golf Course
San Diego, CA
Reviewed by:

Rat-Patrol, San Diego
Went off first at twilight yesterday 1/22. Finished in just under 4 hours without a wait until the 13th. Course is in really good shape in all the areas one should be playing from. Tees, fairways, rough, bunkers all in good shape with greens being in excellent shape. The greens are really fast (Torrey fast), smooth and tricky right now, such a pleasure to putt on! A little sogg...
» More
Classic Club
Palm Desert, CA
Reviewed by:

noeldaof, Antelope Valley
Play date: 01.22.20
Once again, it was a bright sunny with a few patch of clouds and very little wind at the Classic making it a real fun warm day.
There's not much I could add to the prior review I've done. The course is as good as any good course anyone could find. It is as majestic as its name and the current playing conditions are very good.
Gre...
» More
The Westin Mission Hills (Gary Player)
Rancho Mirage, CA
Reviewed by:

noeldaof, Antelope Valley
Play date: 10.21.20
A nice day in the cloudy but a cooler 71 degree with very little winds.
The pro shop staff were welcoming and the bev cart came around a few times. Some guys in our group were looking for sandwiches- the girls didn't have any so he asked if he could have her get one but not a chance. No big deal.
The rough were dormant and they we...
» More