Over 65,000 Members!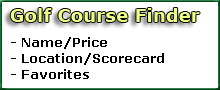 Greenskeeper.org Info
"Know Before You Go"
free online community, golf social network, golf course reviews, course maintenance alerts, photos, specials, tee times, outings, more.
---
Golf Course Maintenance Alerts
245 Posted
Golf Course Reviews
Rustic Canyon Golf Course
Moorpark, CA
Reviewed by:

robcanter, Westwood, CA
Update on Rustic. Played in an event there on 9/18. What a difference a week makes. Although not listed on GK, most of the greens were punched and sanded and were very slow. Pure luck to make anything over 5 feet. Been hot and the rough around the edges is poor. Would not play here the next few weeks.
Canyon Lake Country Club: Private
Canyon Lake, CA
Reviewed by:

cbubaseball9, Riverside, CA
Went out and played Canyon Lake Country Club yesterday for the first time. I got an invite from my bother-in-law who lives in the Canyon Lake community. This course was fully private but recently became open to the public. The club house is outside of the guard shacks of the community so you do not have to worry about checking in with them to get to the course.
I e...
» More
Eastlake Country Club
Chula Vista, CA
Reviewed by:

Long4par, San Diego
I'm happy to say Eastlake is back in playable condition. The greens are looking vastly better and they were freshly cut when I played yesterday. I know this is a love / hate course for a lot of people but at least it's back to a decent playable condition. Played Saturday morning on a busy day. They were running about 10 minutes late but still played in about 4:30, which isn't...
» More