16400 S. Prairie Ave
Lawndale, CA 90260 • (310) 217-9919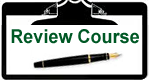 LOCAL WEATHER
Lawndale, CA (90260)

[Full Forecast]
Humidity: 14%
Wind: CALM

Sunset: 7:08 pm
green Sunrise: 6:50 am


COURSE LINKS

1. ringworld

Posted: 05/23/17 8:55a
Member Since: Mar 24, 2004
From: Torrance CA

Confirming Steve's assessment. Played here yesterday. The clay soil really is getting a work out as it appears difficult for water to be retained by soil. You can see loads of drainage ditches with...
Continue »
2. steve165

Posted: 05/18/17 2:32p
Member Since: Jan 1, 2003
From: San Pedro

The fairways are all dried out right now. They must have had a situation with the sprinkler system. The greens unfortunately have not recovered well from being punched. They are slow with bumps and os...
Continue »

nardo87
Member Since: May 31, 2011
Nice par 4 that plays short with the wind. Key to this hole is a straight drive left of the palm trees on the right. Then take less club to the green because long is no good and a pin high shot will often run off the back. Aim 10 yards short and let the ball run up to the hole. These greens are often fairly hard especially in the afternoon so you can usually play for some run out.

nardo87
Member Since: May 31, 2011
16 is perhaps the toughest hole on the course especially if the prevailing wind is up which makes it straight into the wind. There is OB to the left because they want to protect the par 3 golfers on the south course so don't hook it because the wind will exaggerate the hook. A good drive puts you on top or over the hill looking slightly down at the green. Once again take more club especially if the prevailing westerly wind is up. There is a bunker that is short and left of the green that isn't too bad to be in if you have a decent sand game. Green slopes gently from back to front.
NEARBY COURSES & ALERTS

PRACTICE FACILITIES
- Driving Range: Mats
- Putting Green