340 East 192nd Street
Carson, CA 90746 • (310) 323-6981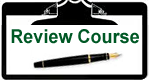 LOCAL WEATHER
Carson, CA (90746)

[Full Forecast]
Humidity: 18%
Wind: CALM

Sunset: 7:08 pm
green Sunrise: 6:50 am


COURSE LINKS
1. roarksown1

Posted: 10/13/19 12:05p
Member Since: Jan 6, 2013
From: Playa del Rey

Why, you may ask yourself, would any rational thinking golfer spend a perfectly gorgeous Saturday morning at The Links at Victoria? It's a great question.
In part, it was because my foursome (play...
Continue »

2. chasing_bogeys

Posted: 08/07/19 12:53p
Member Since: Jun 5, 2019
From: So Cal

Late getting to my review. Played the course on 6/13. Played after work. AWFUL!!!! I should have walked back into pro shop and demanded a refund when I got to the 1st fairway. Almost no grass on any o...
Continue »

wkndgolfer
Member Since: Jan 3, 2006
Another real good par 4, 451 yards from the back tees. Beware of fairway bunkers on the right side of the fairway, there are two of them. The second, farther bunker cannot be seen from the tee and reaches out a good deal into the fairway. Both these bunkers are in play. Best aim position for normal hitters is the center fairway bunker, stay short of it or left of it. Longer hitters can reach the center fairway bunker so the aim is best to be left of the center bunker, lots of room left. Main thing on second shot is to avoid the right greenside bunkers and to be pin high, probably 2 club difference from front to back pin positions.

wkndgolfer
Member Since: Jan 3, 2006
The hardest hole on the course, bar none. A long, demanding par 4 (431 yards from blues) and more difficult than 18 because it demands an accurate tee shot, especially for long hitters. Landing area for long hitters (270+ yards) is very narrow because of bunkers on left and Environment area on right. Bunkers and Environment area are not reachable for normal hitters so there is a much larger tee landing area but leaves a long, long second shot to green. When flag is in right front of green, difficult to get ball close because balls landing on green will not stop unless hit with a lot of spin or unless ball lands short and rolls on. A 4 is a very good score here.
NEARBY COURSES & ALERTS

PRACTICE FACILITIES
- Driving Range (Grass)
- Practice Putting Green