Greenskeeper.org is The Largest Active Golf Social Network which has been in existence over 20 years. It's a professionally programmed and managed website which centers it's frequently updated content around golfers needs. Site is over 150,000 visitors per month and 1 million page views per month. Visitors need not be members to view its core content however over 70,000 golfers have joined Greenskeeper.org of which 60% are California residents.
 



[Click Here] for a complete current member zip code listing.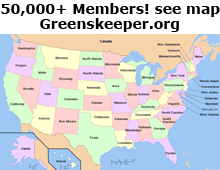 Need more info? Contact us for our 2022 Media Kit!

advertising@greenskeeper.org

Greenskeeper, LLC
4607 Lakeview Canyon Road, #388
Westlake Village, CA 91361

Media Kits Contain:
Member Demographics and Marketing Research (Does NOT include E-Mail address of members)

Advertising rates for specific campaigns.

Detailed Information about our Featured Presentations and Listings.

Payment Terms.