Over 65,000 Members!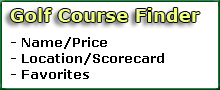 Greenskeeper.org Info
"Know Before You Go"
free online community, golf social network, golf course reviews, course maintenance alerts, photos, specials, tee times, outings, more.
---
Golf Course Maintenance Alerts
50 Posted
Golf Course Reviews
Cimarron Golf Resort (Pebble)
Cathedral City, CA
Reviewed by:

Nickesquire, Rancho Mirage, CA
Rode the Blacks (3020/53.4/78) in 2H, 15M using Forelinx. Paired with Greg twilight in sunny, breezy conditions in the low 70's.
Both Cimarron courses were partially washed away in the February, 2019 torrential rains that resulted in the wash being about 10' deep with fast moving water. They have done an INCREDIBLE job after the place was closed for repairs for most of ...
» More
Arrowhead Country Club
San Bernardino, CA
Reviewed by:

Andrew1, Ontario, Cal.
Played today the 22nd of Jan. Last review was back on Dec 29th 2019. As shown in the pictures that is the way all fairways are, Dormant. The Brown thin fairways has clumps of grass throughout the course. If your playing ball down just hope your ball doesn't come to rest along side a patch of crab grass because that can cause some serious hurt to your wrist. Tee boxes were pret...
» More
El Dorado Park Golf Course
Long Beach, CA
Reviewed by:

weber, coto de caza
I used to play Eldo quite frequently when I lived in Westchester, but not so much any more. I have always enjoyed playing here, in part because it is a course that has never treated me very well. (I know that sounds strange, but enjoyed trying to shoot well on a course which I struggle on) Another struggle today, because if you don't hit it straight here, the course just pun...
» More