Over 65,000 Members!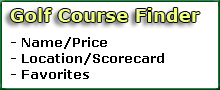 Greenskeeper.org Info
"Know Before You Go"
free online community, golf social network, golf course reviews, course maintenance alerts, photos, specials, tee times, outings, more.
---
Golf Course Maintenance Alerts + COVID-19 Coronavirus
216 Posted
Golf Course Reviews
Anaheim Hills Golf Course
Anaheim, CA
Reviewed by:

slicer, HB
Played this course for the very first time, using the Underpar special. Overall the course is in very good condition. Greens rolled true but fast. Fairways were green and sand traps contained enough sand to play out of them. Check in was fast and POP was 4 hours.
The only reason that I may not play this course again is the layout of the course. Hole #1 has a large...
» More
Hunter Ranch Golf Course
Paso Robles, CA
Reviewed by:

Alex326, Monterey, Ca
Went out and played Hunter Ranch mid morning with a couple of friends. Course remains in overall very nice condition. The greens were super smooth and rolling at a fast pace. Cups are also back down in the ground now instead of a couple inches above like they had been for a couple of months. Still no rakes in the bunkers which I somehow avoided all day. The sand traps di...
» More
Royal Vista Golf Club
Walnut, CA
Reviewed by:

24hourgolf, San Marino
Out this morning on N/S. Good conditions as stated previously. Had no issues with tee boxes, fairways or greens. Had the benefit of mowed greens, so they chipped/putted very nicely all round. No experience with the bunkers but they all looked clean and ready for the day. Rough was not deep and it was playable. Customer service was fast, efficient and very good. Course is gettin...
» More