Over 65,000 Members!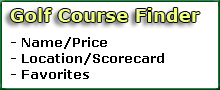 Greenskeeper.org Info
"Know Before You Go"
free online community, golf social network, golf course reviews, course maintenance alerts, photos, specials, tee times, outings, more.
---
Golf Course Maintenance Alerts
371 Posted
Golf Course Reviews
Eagle Vines Golf Club
Napa, CA
Reviewed by:

larryq2001, Brea
Had a 9:20 tee time with an old college friend on 11/15. Paying $32, we saw that the greens were aerated late October but decided to give it a go anyway as I have never played here. On a very chili and smokey day (heavy smoke from the Camp Fire), it was not very busy and we got off on time following two other 2 somes ahead of us. Starter was a very nice guy and gave us the a...
» More
Rancho Park Golf Course
Los Angeles, CA
Reviewed by:

koigarashi, Culver City, CA
Played today, had a 7:04 AM tee time but was able to go out 15 minutes early as the first tee was wide open with no one waiting. It pays to get an early tee time even though it's starting to get a bit chilly in the morning these days. Went out as a walking single following a walking twosome, was able to finish the round in little under 3.5 hours even with getting plenty of pr...
» More
Green River Golf Club
Corona, CA
Reviewed by:

dethman, irvine
Snuck out here for a mid afternoon round after work. Wasn't too busy. Friendly guy in pro shop. Carts are in awful condition and super old. It's painful to ride here as the course is super bumpy and the shocks on all the carts are shot. Bag kept getting bumped out of cart. Better just to walk. Tee boxes are in fair to poor condition, some mounded, most par 3s have divot ...
» More