Over 65,000 Members!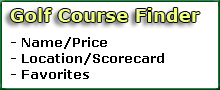 Greenskeeper.org Info
"Know Before You Go"
free online community, golf social network, golf course reviews, course maintenance alerts, photos, specials, tee times, outings, more.
---
Golf Course Maintenance Alerts
194 Posted
Golf Course Reviews
Green River Golf Club
Corona, CA
Reviewed by:

sbiskar, Huntington Beach
Haven't played here in a few years. Early pm tee time on a Friday. No starter. Place has fallen into disrepair. Fairways are chewed up, full of potholes. Hard to distinguish between fairways and rough. Dirt mounds, weeds everywhere. Cart paths are an adventure as bounce around in and out of holes. Greens in best condition of any area on course. Green fee was appropriat...
» More
The Golf Club of California
Fallbrook, CA
Reviewed by:

zachary, Carlsbad
Played out here on a nice saturday. The course is in fair shape overall but is playing very hard with all the growth out here. The rain has helped this place cover all the areas you used to be able to miss and still find your ball, now it is very much a target golf course.
Everything was good, greens rolled nicely but had a few areas that had been repaired/replaced a...
» More
Hansen Dam Golf Course
Pacoima, CA
Reviewed by:

faxgolf89, La Crescenta
Played Saturday, 5-25, 8:16 tee time. Our 4some teed off on time, and POP was a leisurely 4.5 hours. Greens were pretty smooth and moderate speed, especially on the back 9. No issues with the greens. I wasn't in any bunkers but they looked OK. Fairways were overall fine; not super lush but plenty of good lies especially if you hit good drives. Rough is not penal, and tee ...
» More