Over 65,000 Members!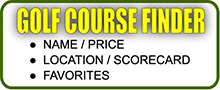 Greenskeeper.org Info
"Know Before You Go"
free online community, golf social network, golf course reviews, course maintenance alerts, photos, specials, tee times, outings, more.
---
Golf Course Maintenance Alerts + COVID-19 Coronavirus
273 Posted
Golf Course Reviews
Tustin Ranch Golf Club
Tustin, CA
Reviewed by:

ocgolfer19, Lake Forest
Played today, late afternoon round. Made tee time online, pay at course. Driving range open, mats today. Finished 17 in the dark - too late/dark to squeeze in 18. Course is busy but pace was really good.
Been a long time since I played here. Conditions are pretty good. Tee boxes are good, level, not too much divot damage other than par 3s which is expected. Fairways ...
» More
Arrowood Golf Course
Oceanside, CA
Reviewed by:

gary00, san clemente
played here a couple of times in the last week, conditions remain solid. Fairways have ok cover and despite being thin in some areas there is still good cushion as the sub-soil is moist enough to allow for good divots(as a reminder take the time to fill them as bottles are now provided). Rough is thick enough to slow the ball and challenging around the greens. Bunkers appear...
» More
The Golf Club of California
Fallbrook, CA
Reviewed by:

NutNButCup, Buena Park
Teed off at 7:35 finishing in 3:40. It has been two years since I played the course and the conditions have vastly improved. The greens rolled fairly smooth with medium/fast speed and held shots. The fairways had very good coverage. The rough around the green complexes is in excellent shape. The rough along the fairways is cut low with some thin/bare spots. The bunkers are good...
» More