Over 65,000 Members!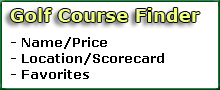 Greenskeeper.org Info
"Know Before You Go"
free online community, golf social network, golf course reviews, course maintenance alerts, photos, specials, tee times, outings, more.
---
Golf Course Maintenance Alerts + COVID-19 Coronavirus
232 Posted
Golf Course Reviews
The Grand Golf Club
San Diego, CA
Reviewed by:

sd3bs, Temecula, CA
Played as a guest Saturday afternoon in a little over four hours. The staff was very professional and friendly. The practice facilities were as nice as the course itself. The comfortable carts had gps but ours had a mind of its own and rarely worked. The course reminded me off a combo of Hidden Valley, The Journey and Cross Creek. The tee boxes were great with total cover...
» More
Mt. Woodson Golf Club
Ramona, CA
Reviewed by:

rudyclub, San Diego
Played 5-30-20 3 pm POP 3.5 hrs. Course is in overall very good to great shape. Fairway's mostly green and lush. Ball sat very nicely. Greens were receptive and were rolling at a solid medium pace. The afternoon Poana can cause a few bounces, but mostly ran well. Weekends are very full & busy, but no issues getting the round in on the afternoon start. Easy Recommend!
Costa Mesa CC (Mesa Linda)
Costa Mesa, CA
Reviewed by:

kngdeuc, Yorba Linda
We played Mesa Linda on Friday June 29th at 8:08 AM. The Ladies Group was playing Los Lagos so we went to the short course. The course was in really good shape and the greens rolled true. This course is tricky, while it is shorter than Los Lagos you will find some of the par 3s are pretty long and the greens are tough to hit with approach shots. Tee boxes were good for the most...
» More