Over 65,000 Members!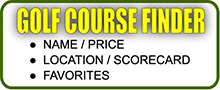 Greenskeeper.org Info
"Know Before You Go"
free online community, golf social network, golf course reviews, course maintenance alerts, photos, specials, tee times, outings, more.
---
Golf Course Maintenance Alerts
233 Posted
Golf Course Reviews
The Vineyard at Escondido
Escondido, CA
Reviewed by:

madeye50, San Diego
Vineyard Followup Review.
I submitted a bad review on The Vineyard on Father's day. I was contacted by the course GM today. Talk about amazing customer service.
He was very honest about the course conditions, and he explained about a pipe breaking which hurt the course conditions.
Thanks Tony, and thanks for the invite back in the future.
Tierra Rejada Golf Club
Moorpark, CA
Reviewed by:

bmanmp, Thousand Oaks
Not going lie, and will start this out with it...I will be back to the course despite the following review simply because I grew up playing this course and it's 5 minutes from my house.
Played monday 6/21, had an 0600 tee time. Got there a little early and the nice lady in the pro-shop said we could go out whenever we were ready (we were a 2-some). We headed out arou...
» More
Marriott Desert Springs (Palm)
Palm Desert, CA
Reviewed by:

Nickesquire, Rancho Mirage, CA
Rode the Blacks (6761/72.3/131) in 4H, 20M twilight with Avalon, Dave and Jesse. Very nice golfers to get matched up with. Seemed longer, course was busy, we waited most shots. Overcast, fairly calm, muggy and in the low 100s.
Palm is definitely my preferred Marriott Desert Springs course. Better layout than the Valley IMO. First time here in almost 2 years.
Ber...
» More