Coyote Springs Golf Club: Discussions
3100 NV-168
Coyote Springs, NV 89037 • (702) 422-1400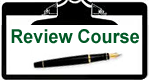 LOCAL WEATHER
Coyote Springs, NV (89037)

[Full Forecast]
Humidity: 15%
Wind: SSE at 5mph

Sunset:
green Sunrise:


COURSE LINKS
Topics in PGA Coyote Springs (The Chase)
Moderated By Administrator
Listing 1 to 0 of 0 Topics

Topic Info

Topic Stats

Last Posted


NO TOPICS HAVE BEEN POSTED YET. WHY DON'T YOU START ONE?
You may have to set your preferences to show posts that are older.
You can do that by clicking the "PREFERENCES" link above.


| | | |
| --- | --- | --- |
| No New Posts | New Posts | Popular (No new posts) |
| Popular (New posts) | Locked (No new posts) | Locked (New posts) |
| Sticky (No new posts) | Sticky (New posts) | |